Download FineReport
Free download full-featured version
FineReport for PC
---
FineReport BI and reporting tool supports Windows and MAC. The version for Windows is windows_FineReport-ENG.exe and for Mac is macos_FineReport-ENG.dmg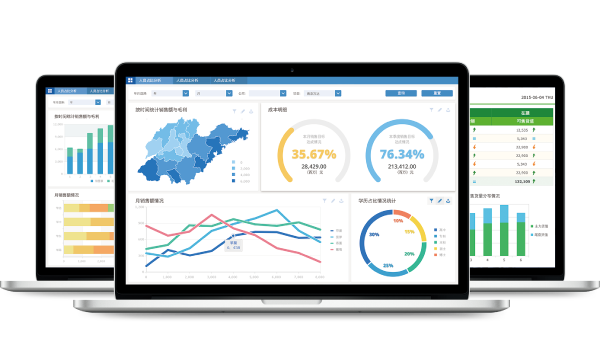 Installation Instructions The installation file of the downloaded BI and reporting software is named FineReport-ENG [windows_FineReport-ENG.exe for Windows and macos_FineReport-ENG.dmg for Mac; the description below takes the Windows version as the example]. This file comprises all data and functions for FineReport description documents, product demonstration, report designer and report server; after downloading, double click the mouse to run the '.exe' file and follow the Installation Wizard steps. When the installation succeeds, launch the FineReport from the Windows Start Menu. Please read the Help Document first to learn how to design a report with FineReport BI and reporting tool!The default language of FineReport V8.0 is English. Start up the designer and switch the language between Traditional Chinese, Simplified Chinese, English, Korean and Japanese in [Document] - [Setting] and then Restart the designer. Tip: In case of any problems during download, please contact lily@fanruan.com.
---
FineReport for mobile devices
---
FineReport BI and reporting tool supports Android and IOS systems. The APP name is "DataAnalyst". Please scan the QR code to download.
APP Installation Instructions From April 10, 2017, please install IOS-side APP in the App Store by scanning the top QR code. Note: For users who have previously installed IOS-side APP, two APPs will appear after scanning the QR code. Just add the server in the new APP, and uninstall the old APP.
FineReport V8.0 update log
Our iterations gradually build a more user-friendly and powerful reporting tool. We open the iterations and update information to all our customers and partners every week in our website and Facebook account.
Copyright©2017 Fanruan Software Co.,Ltd. All Rights Reserved.
TOP